New Patients at Crawford Chiropractic
Our goal here at Crawford Chiropractic is to eliminate every shred of apprehension and make you feel at home here at our Stockton chiropractic office.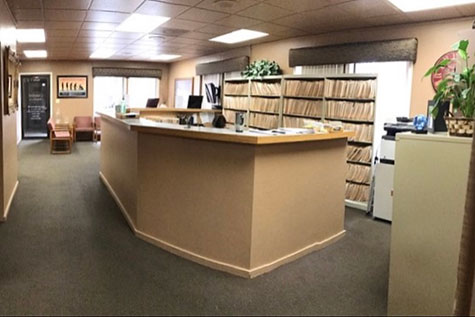 Since chiropractic care involves a series of visits, with each one building on the ones before, it's important that our relationship can go the distance. We've found that one of the best ways to have successful patient relationships is to explain everything so you know in advance what to expect at our office.
Your First Visit
When you arrive at our office you will be asked to complete some initial paperwork so the doctor can get a clear picture of your overall health. After the initial paperwork is completed you will meet Stockton Chiropractor, to discuss your symptoms and complete history.
Your doctor will also perform an examination and postural scan. If you have had a current X-ray, MRI's or other doctors reports, it would be advisable to bring all reports to your first appointment. Please allow for 45 minutes to 1 hour for your initial visit.
Your Second Visit
On your second visit at Crawford Chiropractic the doctor will discuss his findings based on the information collected from the initial visit. He will also discuss if he believes you will benefit from Chiropractic care, how long it will take, and the cost of treatment and therapy.
Regular Visits
A typical visit to our office will take 10 to 15 minutes; we understand you're busy so we'll do our best to stay on schedule! Dr. Crawford will review your symptoms, progress and perform a mini chiropractic exam, treatment and therapy as needed.
Get Started Today
Call us to make an appointment and see what sets us apart from other Stockton chiropractors!
CONTACT US

What To Expect at Crawford Chiropractic | (209) 474-2252