Meet Dr. Brian Crawford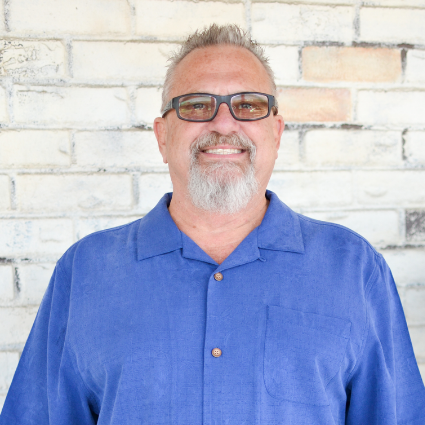 When Dr. Crawford was just 12 years old, he had tonsillitis to the point of hospitalization–more than once. Eventually, his doctor recommended him for surgery, but Dr. Crawford's parents couldn't afford it. Instead, his father took him to a chiropractor in hopes of finding some relief for his son. There, Dr. Crawford learned his neck was out of alignment, and after a few adjustments, restored nerve flow improved his tonsils, allowing them to function as intended free from disturbance. That was the moment he knew he wanted to be a chiropractor.
To this day, he still has his tonsils!
An Education in Chiropractic
Dr. Crawford went on to attend the renowned Palmer Chiropractic College in San Jose. While there, he experienced his "ah-ha!" moment as he was able to view the creation and complexity of the human body firsthand and gain a better understanding into the correlation of the nervous system and our health.
When he welcomes patients into the practice, he hopes to help them feel heard, safe and cared for. He believes it's his job to help find the root cause of disturbance happening in their body, and will work to restore proper function so they can get back to living the life they love.
In addition to having owned Crawford Chiropractic for 35+ years, Dr. Crawford is a member of the following associations:
Vice President of Membership, California Chiropractic Association — 2020-present
Former President, California Chiropractic Association — 2009-2020
Presidential Award, California Chiropractic Association — 2009
Chiropractor of the Year, California Chiropractic Association — 2010
District of the Year, California Chiropractic Association — 2010
100 Year Lifestyle Certified
Outside of the Practice
When Dr. Crawford isn't helping patients in the practice, he enjoys boating and spending time poolside with his wonderful wife, Teresa, a nurse, their four adult children, and six grandchildren.
Get to know more about Dr. Crawford when you visit the practice today–he looks forward to meeting you and welcoming you into our care. Contact us today!

Dr. Brian Crawford | (209) 474-2252